Dear Visitors,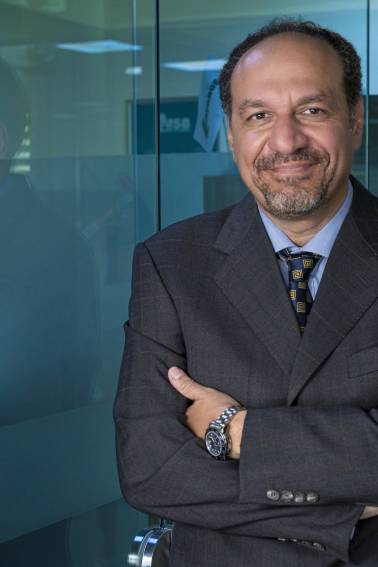 I am very pleased to welcome you on the country corporate web site of Lafarge Iraq. Lafarge Iraq is a member of Holcim Group, a global leader in innovative and sustainable building solutions. With our 70,000 people are passionate about building progress across our 70 markets and four business segments: Cement, Ready-Mix Concrete, Aggregates and Solutions & Products.
With a strong commitment to health, safety, and sustainability, we have the most efficient business model and the best performing operating models and teams to it contribute to the construction of cities around the world, through our innovative products and solutions. We place innovation at the heart of our business priorities in order to contribute to more sustainable construction and to better serve our customers.
Lafarge entered Iraq in 2008 in cement, 2011 in concrete developing leading positions in all its business lines. We are one of the largest non-oil investors in Iraq.
Lafarge Iraq is a customer and end user-centric company seeking to offer high quality, innovative and differentiated solutions and products to its customers. Our worldwide vision "Building better cities is well reflected in Iraq. Lafarge involves in many large scale housing and infrastructure projects in Iraq. We offer cement, concrete, and other needed solutions, as well as technical support based on our worldwide know how and experience.
Health & Safety of our people and our local communities is a core value above all priorities for Holcim. Our Group's international standards and guidelines regarding health & safety are well implemented in Iraq; we play a leading role in our industry and in the country in order to contribute the improvement in this area.  Lafarge maintains a commitment to protecting the health and wellbeing of our employees and local communities. This is the number one guiding principle for all employees of the Group, at every level of responsibility. We consider ourselves responsible not only for our employees' wellbeing, but also for our contractors, customers, and anyone touched by our activities. Our main objective is to maintain a world-class level of safety in all of our operations including Iraq.
We are committed to making a net positive contribution to society and nature through our sustainability actions. We want to be a model in industrial ecology and sustainability for Iraq. Lafarge Iraq aims to be a pioneer in environmental management systems in the country; we maintain trusty relationships with our stakeholders and listen the needs and expectations of our local communities in order to be an active and supportive part of our communities.
We are strongly committed to contribute building the future in Iraq.
Adham ElSharkawy
Country CEO - Lafarge IRAQ